Therma-Tru®  FIBERGLASS ENTRY DOORS
Therma-Tru doors are the nation's leading manufacturer of fiberglass and steel exterior door systems, and are the most preferred brand of entry doors among building professionals.* The attention to detail in styling, including glass innovations, have brought improved curb appeal and value to customers' homes, and the security and durability features built into every Therma-Tru door brings home comfort and security.
In early 2020 Therma-Tru doors hit a milestone of  70 million doors coming off the line. Therma-Tru doors is proud of the teams and customers who helped make this possible. Therma-Tru doors look forward to the next 70 million. Keep up the great work team! 
Energy Efficiency : Therma-Tru's fiberglass entry door systems are ENERGY STAR® compliant and NFRC3 Certified, helping homeowners save money on energy costs and protecting the environment through superior energy efficiency. Filled with polyurethane foam4, Therma-Tru fiberglass doors provide as much as four times the insulation of most wood doors.*
Recycling and Reduced Landfill Waste: Therma-Tru doors take measures at all of their facilities to ensure that their associates and manufacturing processes recycle waste products such as paper, plastic, cardboard, steel, propane canisters, wood, cut-outs and scrap doors. Since 2009, Therma-Tru doors  has been recycling nearly 50% of the landfill waste stream at the Indiana facility. Therma-Tru uses recycled products for its composite wood end rails and sill substrates (materials in the bottom and top of the door), such as recycled wood chips and plastic bottles.
Fiberglass Doors Mean Less Wood Use: Therma-Tru's AccuGrain® process captures the fine graining detail of genuine high-end wood doors without harvesting endangered wood species, while offering superior durability and energy efficiency over wood doors, further reducing waste.
Sustainable Forestry:  Therma-Tru doors partner with wood suppliers that utilize various certification standards including Sustainable Forest Initiative (SFI) and the State of Oregon's Forest Practice Act, to ensure that the wood products we use come from managed forests.
Reviews from consumers digest: 
This repeat Best Buy winner is deemed "… the least expensive fiberglass entry door that we found to combine a high-quality replication of the look of real wood with a lifetime warranty." — Consumers Digest 
Named a Best Buy winner, this is "… the least expensive fiberglass entry door that we found to include a wood-grain finish, a lifetime warranty and at least 20 styles." — Consumers Digest
Check out more options here.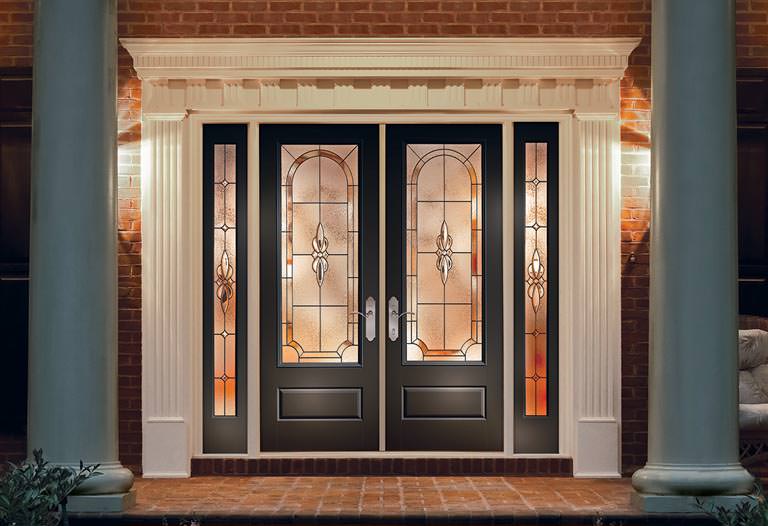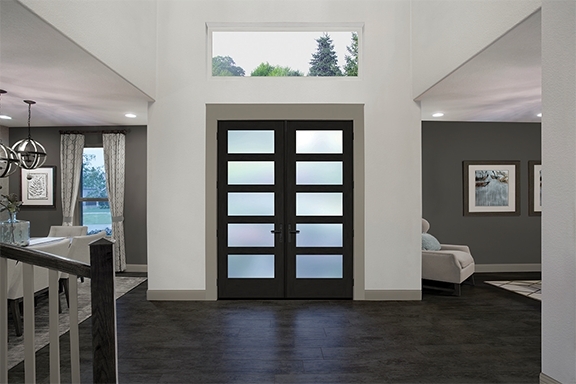 Tell us your project needs and lets schedule a free consultation.